The Bankes Charity Cup Football Competition, based in Dorset, dates back to 1889 and is open to clubs who are affiliated to the Dorset County FA or other County Associations.
We run leagues from Under 15s to Adults and all profits are donated to local charities.
In 2019 we celebrated our 130th Anniversary of the Bankes Charity Cup and we are delighted to announce that £1,400 has been donated to local charities from the 2018/2019 Season
Please note that as from 1 December 2020 our Secretary for the Bankes Cup Competition will be Mike Pomeroy
Mike's contact details are email:mike.pomeroy@specialist-computing.net mobile: 07966 249391
We thank Steve for all his hard work whist acting as our Secretary and are pleased that he is staying on the Committee
The Bankes Cup Committee Rules have been amended to bring substitutes in line with other Competitions to have five from five which are repeated substitutions
| Date/Time | Event | Venue | Comments |
| --- | --- | --- | --- |
| | | | |
We take your privacy very seriously Click Here for our Privacy Notice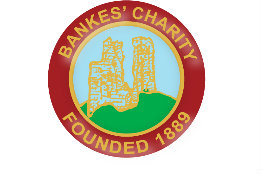 28 October 2021 - Statement regarding Bankes Cup Competition 2021/2022
Firstly we wish to confirm our commitment to the future of the Bankes Cup Competition which has been running since 1889. It is our intention to continue with this long history in the future.
However, we do not believe that the current football year of 2021/2022 is the correct one to do this and we have decided that we will not run the competition this season. We feel that there is too much uncertainly for us to be confident of a satisfactory conclusion to the Bankes Cup season. With Clubs well underway with their League fixtures they may find it difficult to fit in additional Bankes Cup matches especially if we are again interrupted by Covid restrictions or the weather.
We hope that our supporting competition entry clubs treat this season as a settling down period with a view to moving forward for the 2022/2023 Season. We will contact you in the first quarter of 2022 to hope that you will be interested in remaining in the Competition.
With best wishes to your club for this season with your League and Cup fixtures.
ALLOCATIONS OF CLUBS TO SECTIONS
(i) SATURDAY AND SUNDAY SENIOR COMPETITIONS
Clubs and players who compete in the Dorset PREMIER League, Dorset SENIOR League, Bournemouth SATURDAY PREMIER League. Dorset SUNDAY League Division 1, Bournemouth SUNDAY League Division 1 and its equivalent competitions
(ii) SATURDAY AND SUNDAY JUNIOR COMPETITIONS
Clubs and players who compete in the Dorset SATURDAY League Division 1 and below, Bournemouth SATURDAY League Division 1 and below, Dorset SUNDAY League Division 2 and below, Bournemouth SUNDAY League Division 2 and below and its equivalent competitions
(iii) YOUTH COMPETITIONS
Under 18's, Under 16's and Under 15's will be determined by their age group, and all Rules appertaining to the DORSET COUNTY FOOTBALL ASSOCIATION LTD will apply
Entry Form for New Teams
Follow us on Twitter