The Bankes Charity Cup Football Competition, based in Dorset, dates back to 1889 and is open to clubs who are affiliated to the Dorset County FA or other County Associations.
We run leagues from Under 15s to Adults and all profits are donated to local charities.
In 2019 we celebrated our 130th Anniversary of the Bankes Charity Cup and we are delighted to announce that £1,400 has been donated to local charities from the 2018/2019 Season
It is with regret that, following a decision by the Football Assocation, this season's competition has been abandoned
The current results will be expunged and tables will be cleared
All teams will be automatically entered into the 2020/2021 Competion with no entry fees
We would like to thanks all teams who entered this year, our sponsors and clubs who have provided grounds for the finals
Stay safe and Best Wishes to you all
The Bankes Charity Cup Football Competition has been in existence since 1889 and every year runs a number of Competitions with the aim of providing grass roots football whilst raising much needed funds for Dorset charities.
The position of Secretary will become free for the 2020/2021 season starting in August 2020.
If you feel you would like to become involved with our enthusiastic committee then please contact the current Scretary, Steve Small, by email.Email Steve Small
Date/Time

Event

Venue

Postcode

Mon 29 June 2020
7:30pm

Bankes Cup AGM

By Teams Video Meeting and Correspondence

Sun 26 July 2020

Latest date for 2020/2021 Cup Entries
We take your privacy very seriously Click Here for our Privacy Notice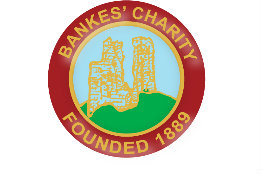 No entry fee charge, if you are entering the same competition as season 2019-2020.
Team Entries from the 2019-2020 Season will be carried forward into this new season
Can I assume that all U15 teams will move up to the U16 competition, and that the U16 will want now want to play in the U18 cup.
Please re-apply for the U15 section if you have a team you wish to enter.
Our rules are also available on-line.
Please notify me of any change of secretary since last season.
Hoping that no teams withdraw and we can attract more teams
The County league and cup competitions then the local league and cups all take precedence over our competitions!
Hence all games will recommence as soon as the instruction is given, hopefully by September.
(The clocks will go back one hour on the 25th October) Games could be played midweek in the evenings, travel times permitting, floodlight matches will be encouraged.
The date for our AGM meeting is on the Monday 29th June at 19.30pm. virtually and will be recorded for transparency and displayed on our website.
Hoping for everyone's co-operation in these difficult times…
Stay safe and my best wishes to you all. Any comments or suggestions welcomed.
Regards Smally
Follow us on Twitter